R.B.G Holiday AshTrays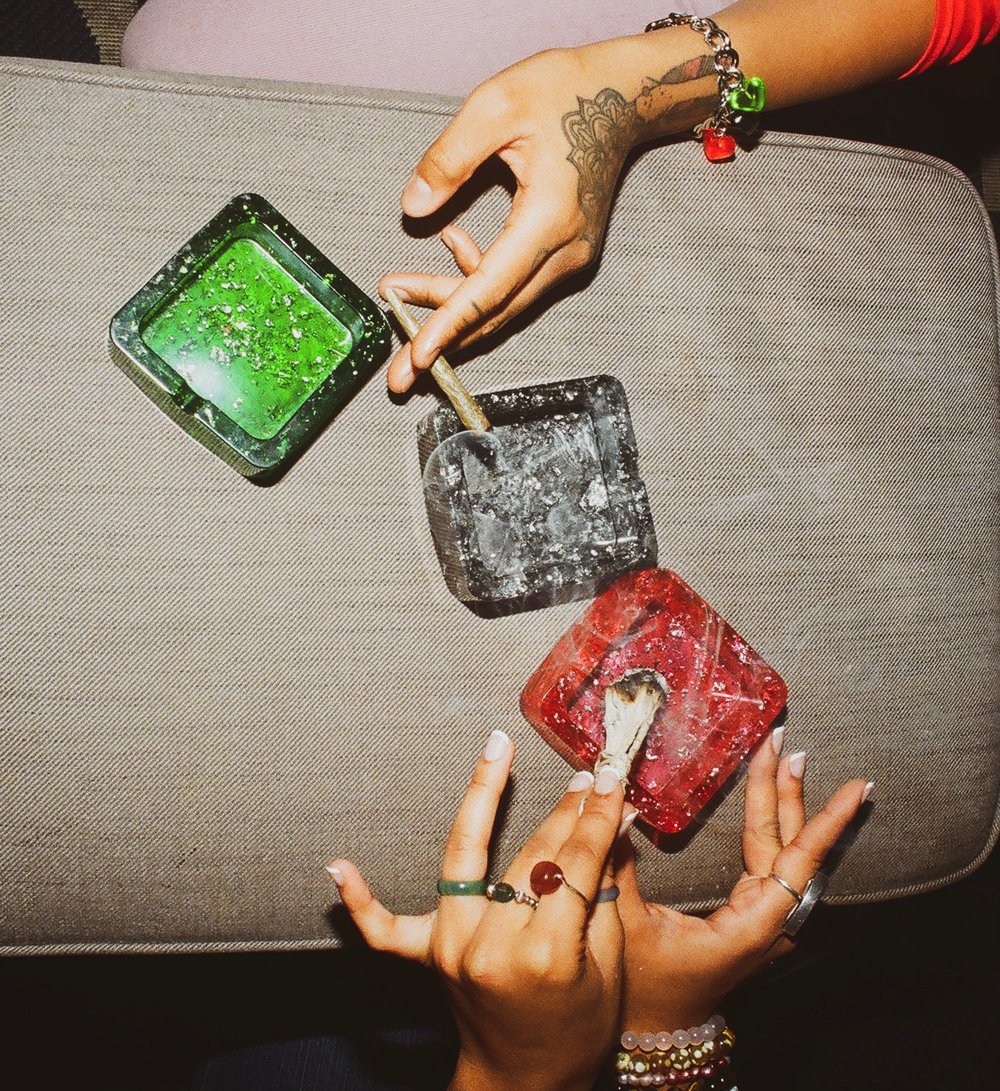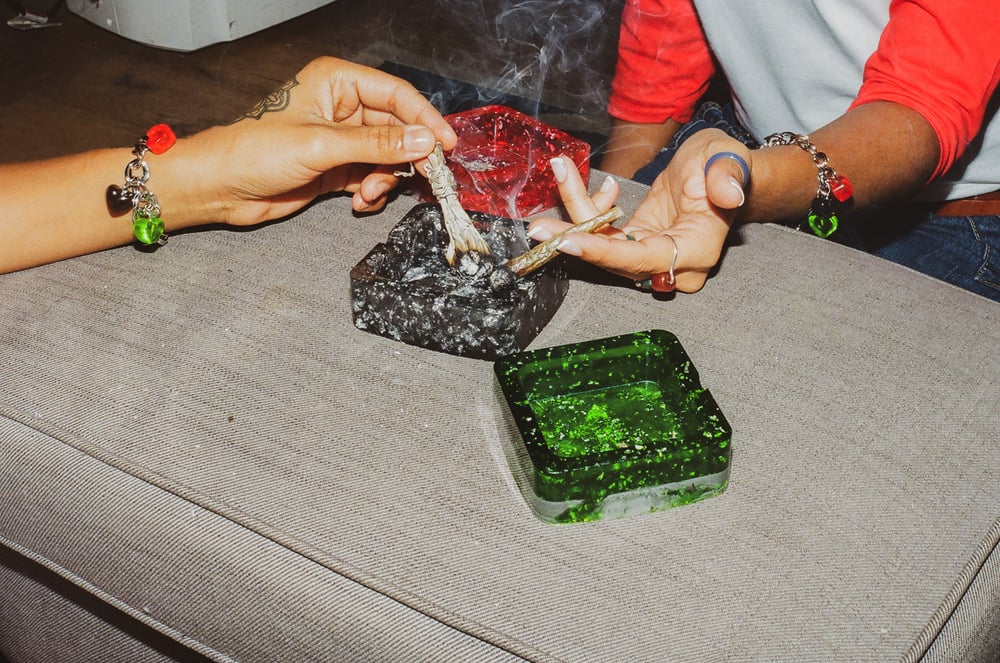 RBG Squared Holiday Ashtrays
All ashtrays are infused with silver leafs.
Available in:
The Land "Green"
The Blood "Red"
The People's "Black"
Light Weight But Sturdy
Designed and Produced in NY, NY.
These are uniquely handmade items. Color Patterns may slightly differ in different pieces.
Please allow 1-2 Business days for Processing
& 1-3 Business days to Receive after Order Placed.