" Garvey Knows" R.B.G Domino set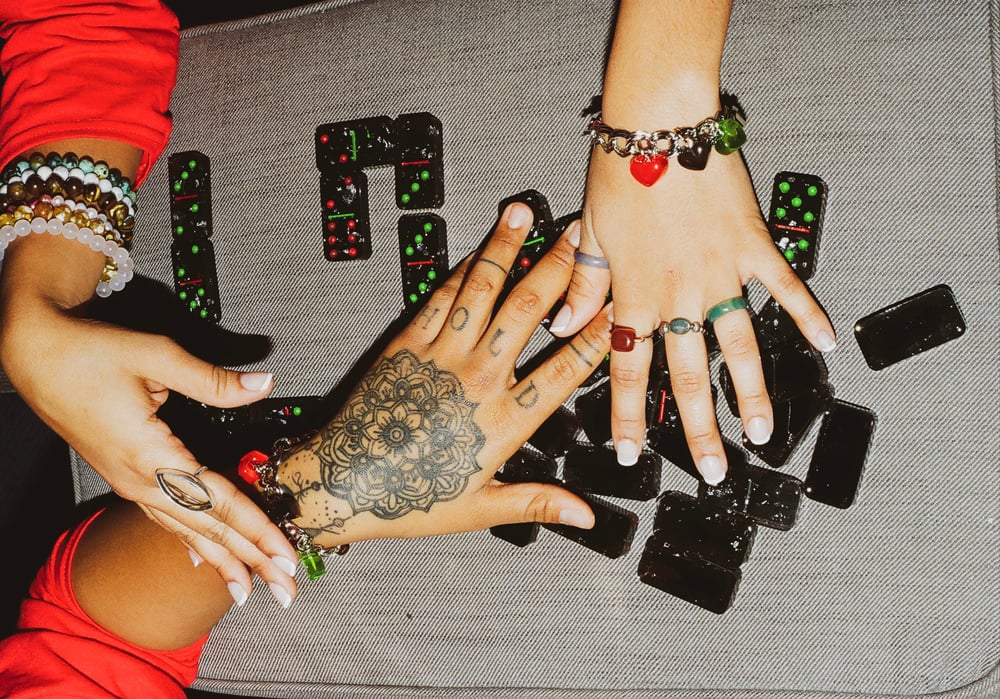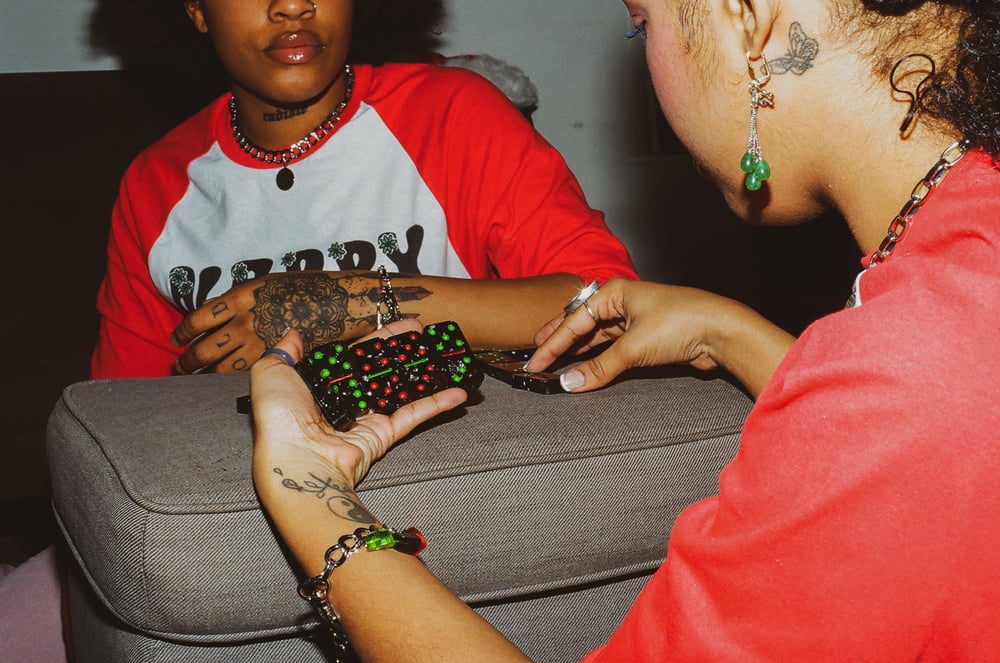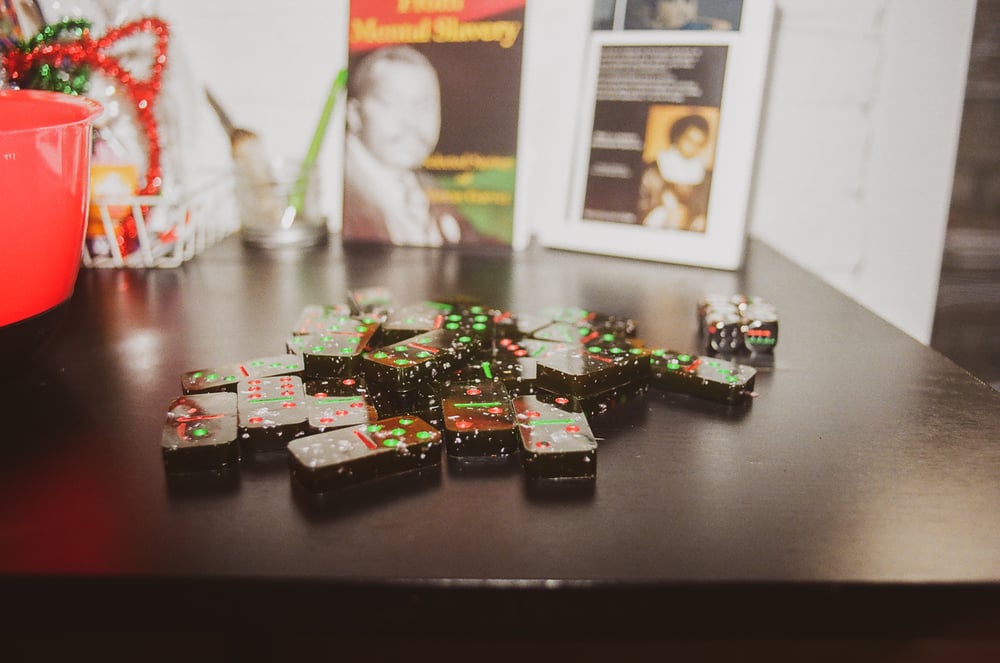 Black domino set inspired by the pan African flag colors.
Black set with infused silver leafs. Set is mixed with red and green dots.
Shiny finish. Made heavy for slam effect.
Designed and Produced in NY, NY.
These are uniquely handmade items. Color Patterns may slightly differ in different pieces.
Please allow 1-2 Business days for Processing
& 1-3 Business days to Receive after Order Placed.